HS-D1/HS-D2 Multifunctinal tool(stripping, cutting, crimping)
■ Easy stripping without any adjustment
■ For cutting and stripping wire and cable
■ For crimping insulated and non-insulated terminals
Length: 205mm
Weight: 0.3Kg
Stripping(0.25-6.0mm2)
Cutting(0.25-6.0mm2)
Crimping terminal (0.5-6.0mm2)
new type press plier,adopt the principle of using the best leverage to effectively handle the design.Although the short and compact structure,especially in the larger horizontal pressure to the cross section of wire,the operation will be very effective.
Applicable for non-welding,complied with the atandard electrical connection.
The design of accurate crimping moulds and complete locking(Self locking and releasing mechanic unit)ensure high of criming quality when crimping repeatedly.
Accurate adjustment has been made before leave factory.
For surge connector
The difference between HS-D1 and HS-D2 is ONLY the crimping part. Followed two different crimping parts: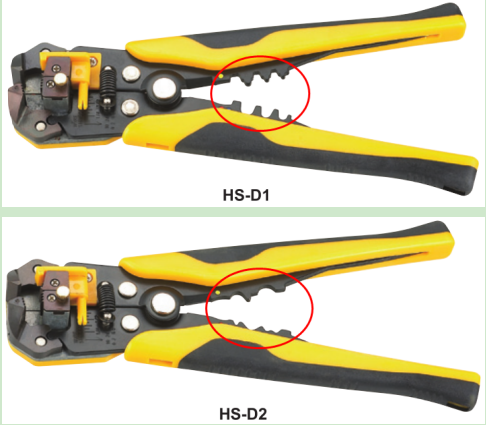 USE Guide: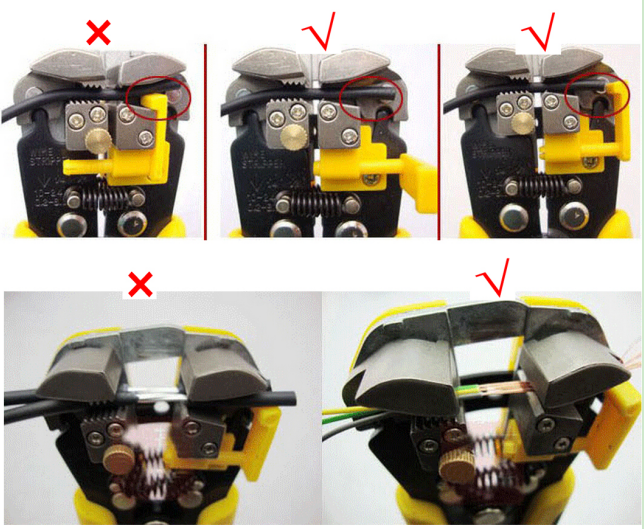 Packing(Blister card):