Crimper Plier HSC8 6-4 Self-Adjustable Crimping Tools Used for 0.25-6.0mm2 (AWG23-10) Cable End-Sleeves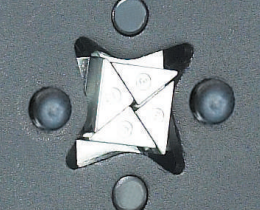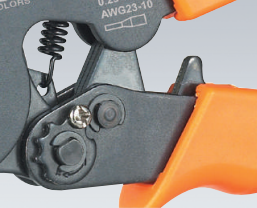 ■ Self-adjusts to the desired ferrule size
■ Ferrule insertion on the side of the tool
■ Multiple crimp profiles
■ Burnished or chrome finish
■ Specially hardened spring steel
Crimping capacity 0.25-6.0mm2
AWG 23-10AWG
Length 175mm
Weight 0.36Kg
Technical Details:
It is applicable for tubular bare terminals and pre-insulated terminal on non-welding connection complied with standard electrical connection. When crimping, the terminal should be put into crimping pliers laterally. The demanded pressing force must be reached before the brake unit automatically release the jaw of the pliers. Thus high quality crimping standard could be ensured during repeatedly crimping. Due to perfect gripping position fixed and logical and light structure and the handle shape design meeting human being engineering principle, it reduces fatigue degree.
For non-welding and standard electrical connection.
All the components are made of special steel, treated by special quenching and annealing.
It is with the characteristics of long life, accurate bore diameter and good crimping effect.
Accurate adjustment before ex works delivery
Due to best handle grasping position, light and compact structure and handle design ensure perfect crimping effect.