Made by high conductivity copper which used for code conductors One-Hole with Inspection Window Design. Seamless tubular barrel provides a consistent high performance quality crimp.
Round double thick tongue for reliable power application. And Barrel of terminal internally beveled to provide quick and easy wire insertion.
Features & Benefits :
Inspection window allows visual inspection of proper wire insertion
FAQ :
Question : What is the material ?
Answer : There are four different materials for choice
Best : T2 , 99.9% Copper , Few Manufactures use it Due to Expensive
Good : T3 , 99.7% , Almost 50% Manufactures use it Due to Reasonable
Common : Normal Copper , 20% Manufactures use it Due to Cheap
Bad : Brass , Special for Online Business , Such as Aliexpress , Ebay
Most of Customers pay more attention Price than Quality
Question : How many types of SC Cable Lugs ?
Answer : If We sort by Size , There are three different types
Heavy Duty SC Cable Lugs , Standard SC Cable Lugs , Economy SC Cable Lugs
Heavy Duty Type usually be used in High Current Application Due to Thicker
If We sort by Hole : With Inspection Hole , Without Inspection Hole
Besides There are special types which have bell-mouth for wire easy insert
Question : What is the Thickness of SC Cable Lugs ?
Answer : Our Treatment of Surface will be Tin Plated up to 3-5um
For Special Requirement , We can also do 8-10um , 13-15um and 20-25um
Question : How to crimp these SC Cable Lugs ?
Answer : As Customers know that The Sizes from 4-630mm2
4-16mm2 : Hand Crimping Tools or Pneumatic Crimping Tools be best
16-120mm2 : Heavy Duty Crimping Tools or Hydraulic Crimping Tools be best
150-630mm2 : Hydraulic Crimping Tools or Special Puncher be best
SC Cable Lugs Surface Treatment by Tin-Plated to inhibit corrosion
A device that is used to join two or more electrical circuits together is called an electrical connector. These electrical connectors are typically utilized to set up temporary connections, though some may be used to install permanent ones. Electrical connectors are definitely a significant part of modern day devices. There are various types of electrical connectors including terminal blocks, plug and socket connectors, crimp-on terminal connectors, component and device connectors and cable lugs.
SC CABLE LUG
50MM-M10
50MM-M12
70MM-M10
70MM-M12
95MM-M10
95MM-M12
120MM-M12
120MM-M16
150MM-M12
150MM-M16
Inspection hole: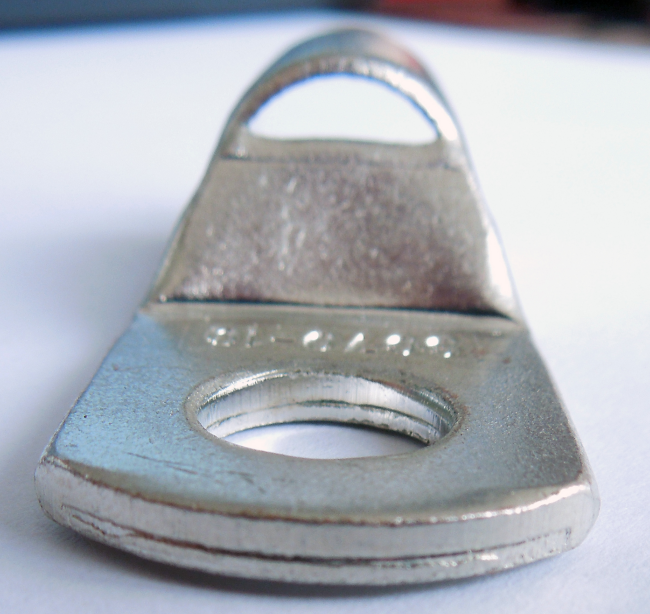 Cable entry: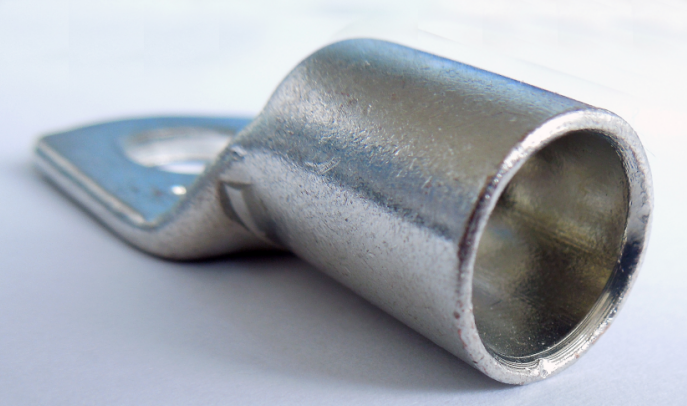 Side View: