Description: IP65 Waterproof Electrical Junction Box with Removable Rubber Plug Features:
– Made of ABS plastic and rubber material, lightweight, excellent preformance of dustproof and waterproof. high hardness and durable in use. Can use mounting tabs to mount on the wall. Come with screws easy for mounting.
– Reserved installing hole, could be installed or hanged.
– Removable rubber plug, easy to install and clean.
– With sealing strips and slot, improve performance of dustproof and waterproof.
– With good performance: waterproof, moisture-proof, anti corrosion, insulation resistance, anti-static. With good performance no corrosion anti-static insulation resistance water-resistant and moisture-proof.
– Widely used in electronics project, protect power from water accidentally, used from indoor and outdoor application to all kinds of control box, cabinet, electronic product enclosure, distribution instrument box electronic product shell etc..
– Applicable to all kinds of control box, cabinet, – Surface mounted, underground electrical enclosure switch junction box.
Specification:
Material:ABS
Color:White
IP Grade:IP65
Package includes: 1 x Waterproof Electrical Junction Box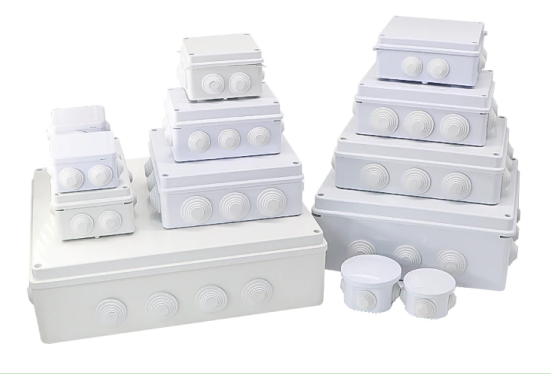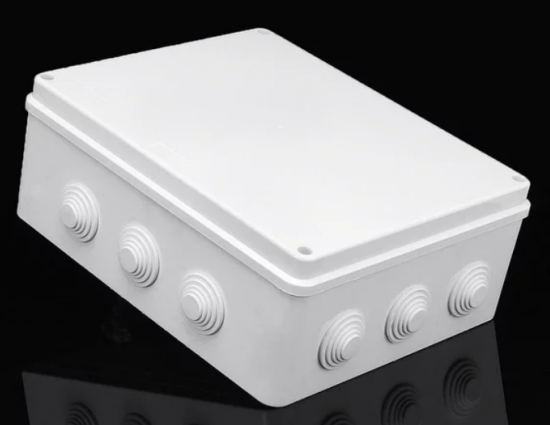 Rubber plug: